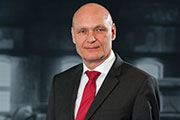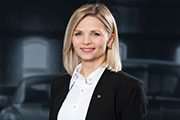 Assistant Head of After-Sales
A warm welcome to the Porsche Center Olympiapark.
The key to successful sales is service that revolves around the customer. My team and I look forward to meeting this challenge on a daily basis – assisting you with every possible Porsche-related issue and tailoring our product to meet your individual expectations. Above all, we prioritize trusting teamwork, which is why we take such care in selecting our employees – so we can rely on them to meet all the requirements imposed.
Even so, if you ever feel we could do more in any way, I urge you to contact me immediately and I commit to either solving your problem or offering a worthy alternative.
Regards
Frank Lacher
After Sales Manager